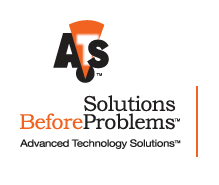 View our latest blog posts
The Machine Doctors – A Follow-Up
A not-too-subtle connection exists between what Condition Monitoring you go through with your medical provider and what Condition Monitoring should be doing for your production and supporting machinery.  Please note that This posting is not to be considered as medical advice – for that please seek out your health care provider. We've all heard (and […]
The post The Machine Doctors – A Follow-Up appeared first on Advanced Technology Solutions, Inc..
11/10/23 Don't Rely on Artificial Intelligence for Accurate Condition Monitoring
10/27/23 Condition Monitoring Proves Machines Don't Just Die, We Kill Them
10/12/23 Look for us at the SMRP Conference!
09/28/23 New for 2023! NFPA 70B: New Guidelines for Electric Inspections
09/08/23 Condition Monitoring Thresholds and Their Dependencies
08/14/23 As Condition Monitoring people, We Fear Change!
08/08/23 Great Condition Monitoring is More than Vibration on Rotating Machines